ARCHITECT@WORK LONDON 2019
ARCHITECT@WORK is pleased to announce the international architectural product suppliers who will be showing their latest innovations at the show, 30th-31st January 2019.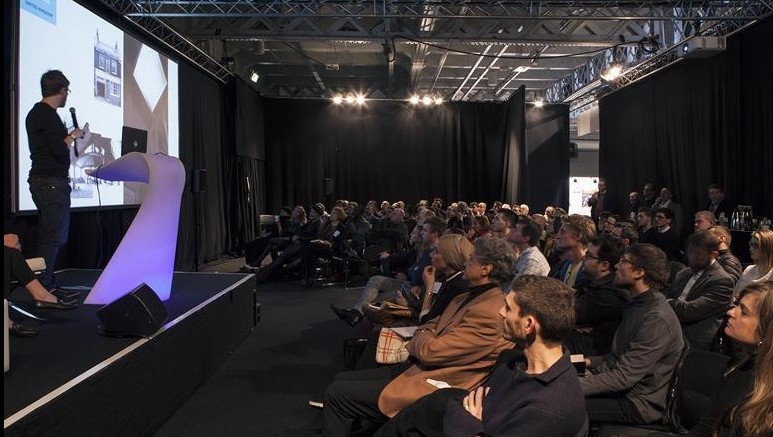 The London edition of the global two-day trade event aimed at architects, interior designers and specifiers, will move to Old Truman Brewery in Shoreditch for its seventh London edition. The two days include free admission for registered trade visitors and complimentary catering throughout, encouraging networking and downtime as well as deal-making opportunities.
All exhibitors go through a rigorous selection process, with an external judging panel overseeing the product selection, to ensure that this is one of the UK's most highly respected trade shows of its kind. Exhibitors will showcase over 200 innovative products and offer the latest innovations in surface solutions, lighting technology as well as interior and exterior fixtures and fittings
BUILDING ENVELOPE
Exterior joinery, facade and exterior cladding, insulation, air & water tightness, roof construction, load bearing structures, roof covering, drainage and rainwater systems
INTERIOR FINISHING
Fixed lighting, sanitary ware, heating, air conditioning, electricity and controls, plumbing, renewable energy
BUILDING SYSTEMS
Interior layout/design, interior joinery, floor coverings, wall coverings, partition walls and ceilings, paints and adhesives, door fittings
ARCHITECT@WORK
The London show, just like the other 27 worldwide locations where ARCHITECT@WORK operates, features spotlights with dramatic black textiles and complimentary catering for all visitors throughout the event, encouraging networking and downtime as well as deal-making.